Neato! is a children's dried fruit snack brand focused on making healthy eating fun. This project emphasized packaging design and creating on-the-go containers that would be resealable and easy for young children to use on their own.
Each Neato box contains six portion boxes for easy, on-the-go use. The portion boxes use an auto-lock top that ensures that the box stays closed when needed, but can also be easily opened and closed by children independently. These boxes also feature jokes and riddles for young readers to promote further engagement and extend the packaging life.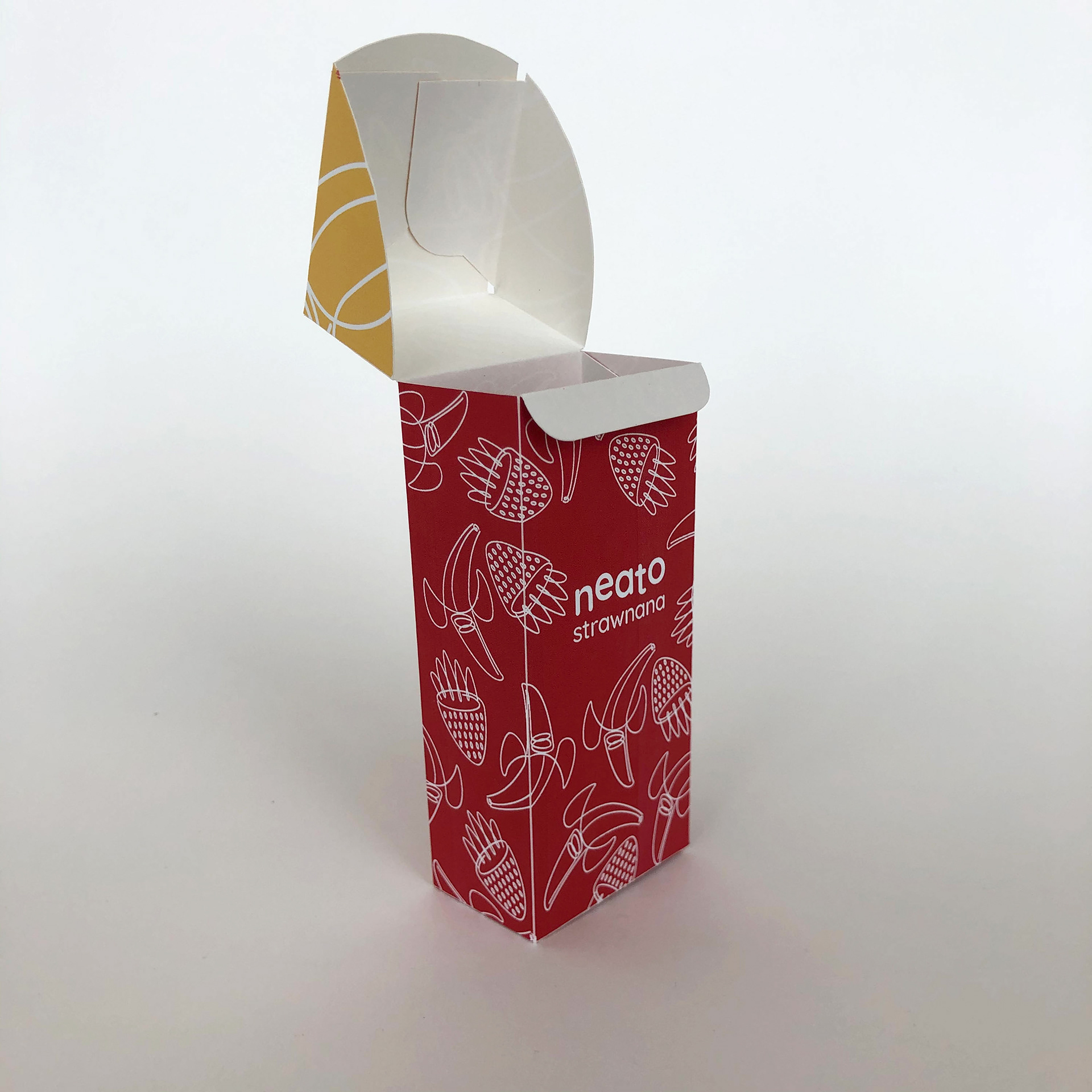 The Neato! branding takes inspiration from the bright colors of fresh produce, friendly typography, and line art illustration to convey a sense of movement and energy through the product.