HiLo is a new and approachable alternative to Type 1 Diabetes care. While other
medical brands and supplies may feel cold and scary, HiLo aims to create a fun and easy
experience with diabetes management. Through use of color, shape, and type, HiLo
breaks the mold of medical packaging.
HiLo's target audience ranges from ages 6-30. The box shape is perfect for storage in
school cubbies, lockers, desk drawers, weekend trip luggage and more. Bringing backup
supplies is important for any diabetic regardless of age, so HiLo targets the young and
young at heart through its palette and design.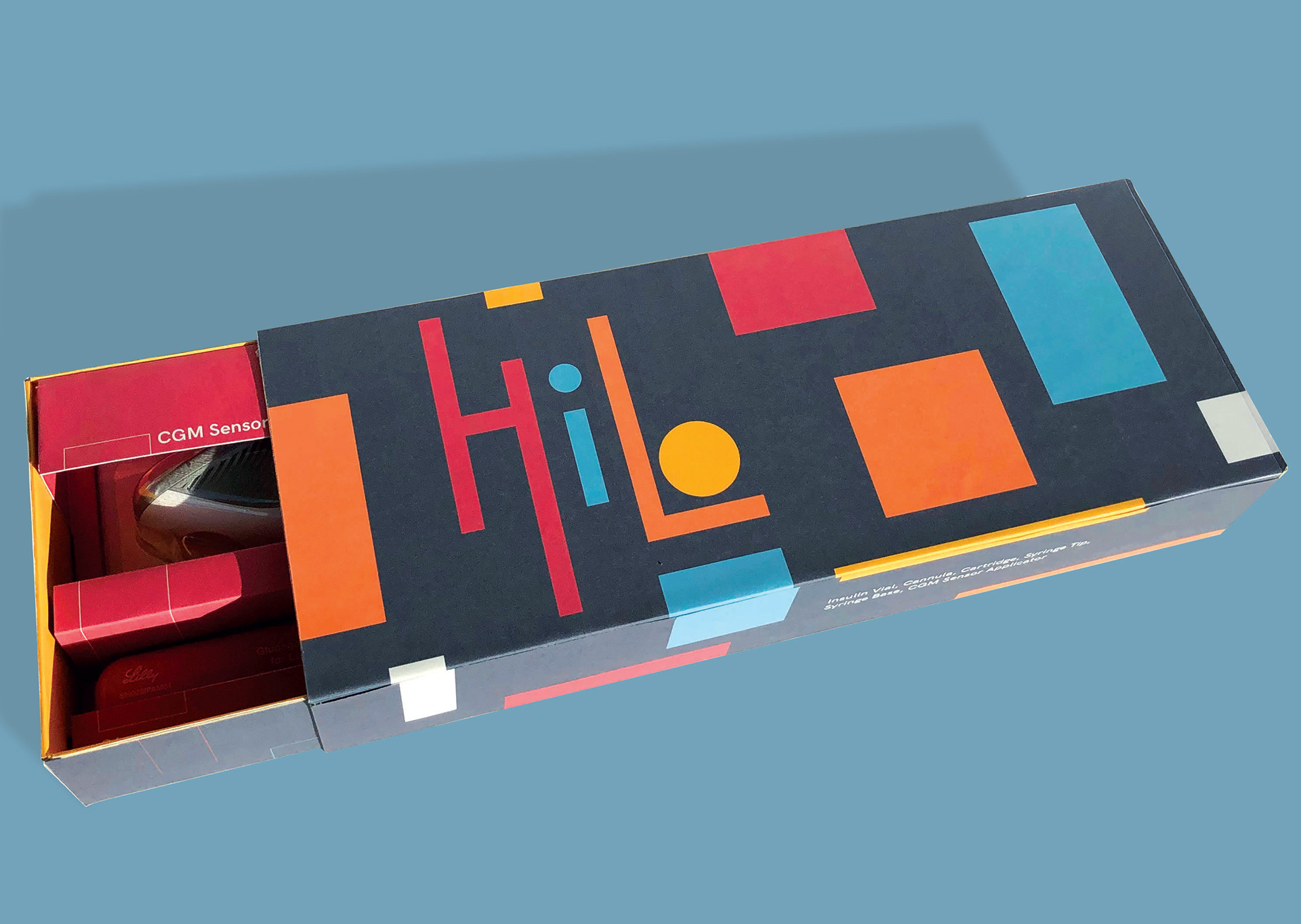 Each HiLo kit is 15 x 5.625 x 2.5 inches composed of an internal box and fitted sleeve.
The modular packaging system inside allows users to customize their experience to their
needs. The current box contains the materials needed for insulin pump and continuous
glucose monitor (CGM) users. Extentions could allow for insulin pens, testing meters,
glucose tabs, or single dose syringes.